Transform Your Living Room with Built-In Entertainment Stands in Naples, Florida
Benefits of a built-in entertainment system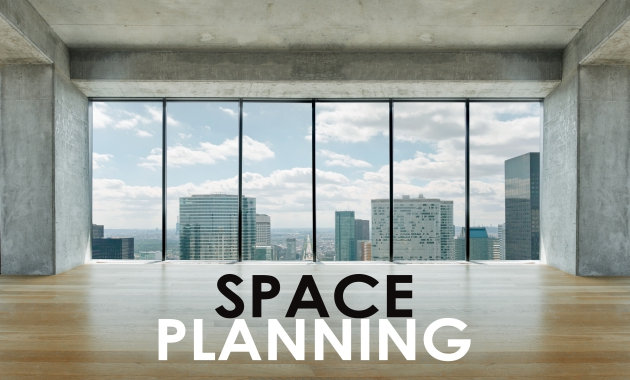 One of the key advantages of built-in entertainment stands (or feature walls) is their ability to maximize your available space.

Unlike standalone TV stands, built-in options are customized to fit perfectly within your living room, making the most of every inch.


By integrating your entertainment system into the overall design of your room, you can achieve a clean and streamlined look.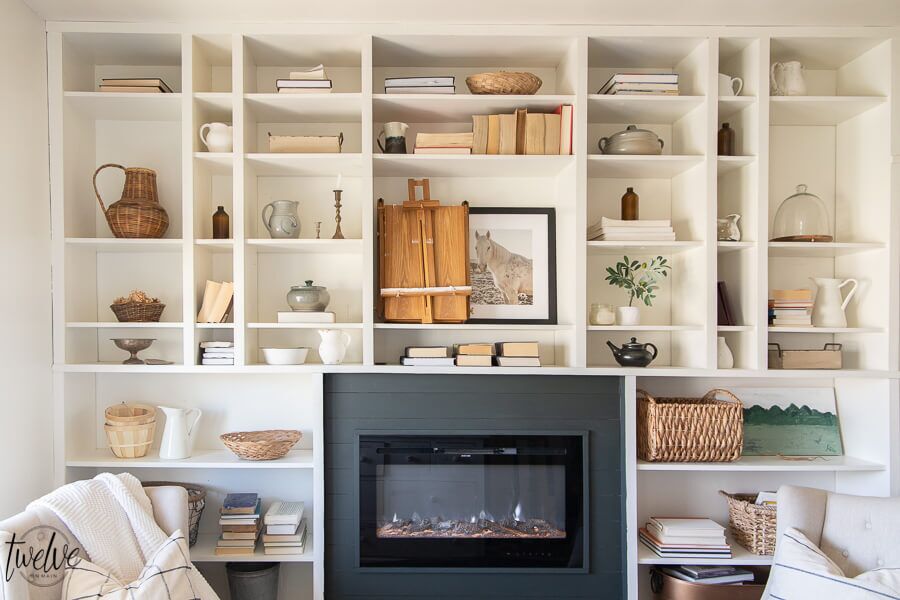 At Great Walls Of Fire, we understand that each living room is unique. That's why our built-in entertainment stands are fully customizable to suit your specific needs and preferences.
From size and layout to materials and finishes, we work closely with you to create a tailored solution that reflects your personal style and requirements.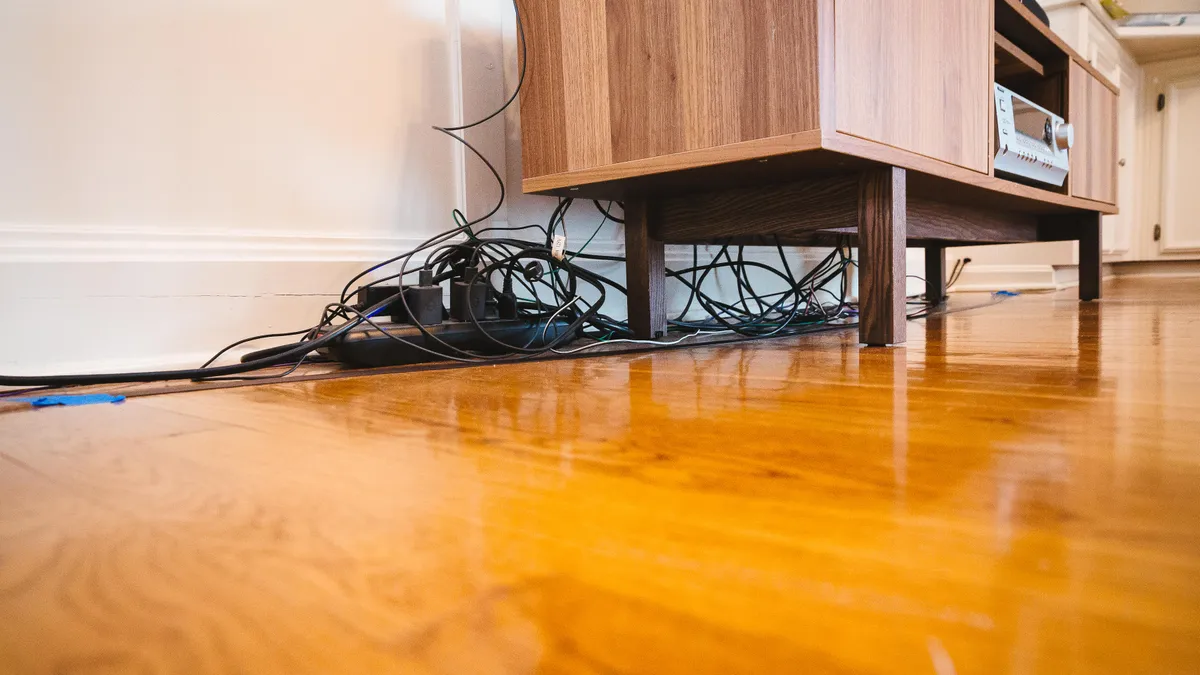 With our built-in entertainment stands, you can seamlessly integrate your TV, media devices, and storage solutions into a cohesive design. Our expert craftsmen ensure that cables and wires are neatly concealed, providing a clutter-free environment that enhances both aesthetics and functionality.

Let us free your space of the messy cords!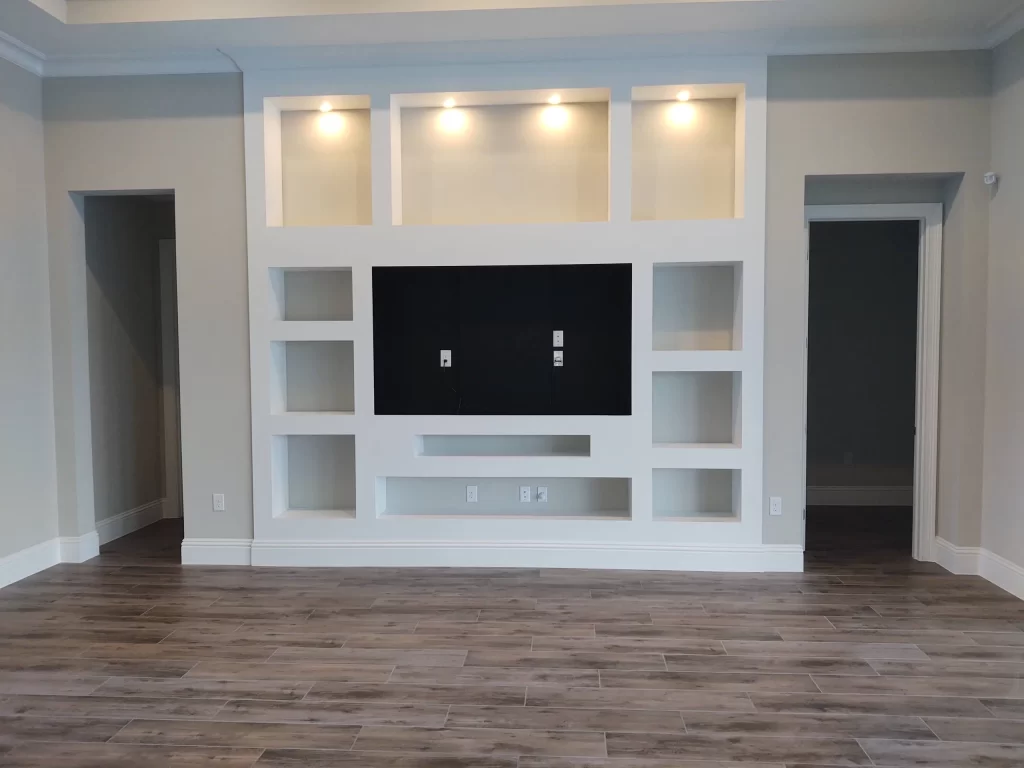 We offer a diverse range of built-in entertainment stands to cater to various design preferences and space requirements. From minimalist and streamlined designs to more elaborate and customized units, our collection showcases the latest trends and timeless classics.


Our experienced team is here to guide you through the selection process, offering expert advice and recommendations to help you find the perfect built-in entertainment stand that meets your specific needs.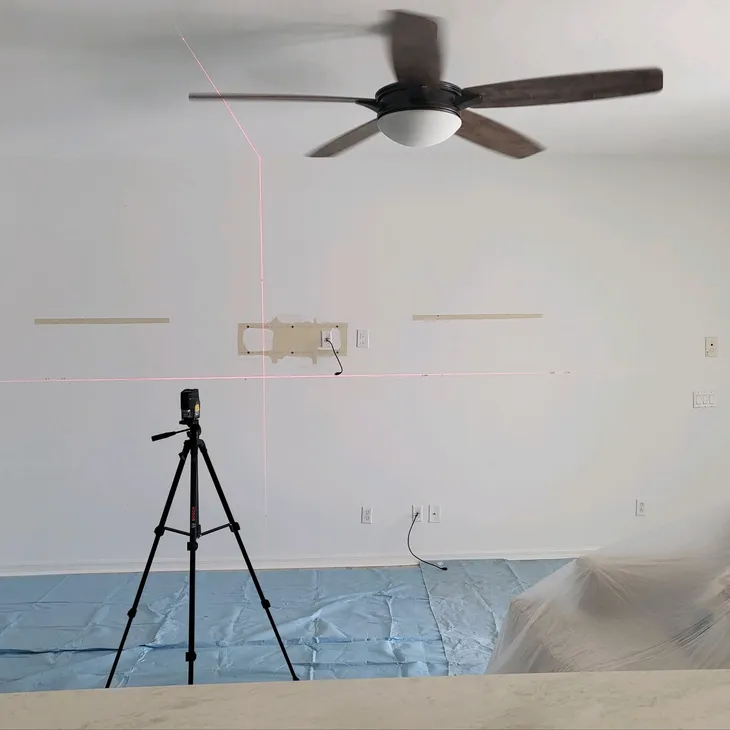 We work together with you to put a vision together.

Great Walls of Fire listens to your needs and creates the most functioning design for you.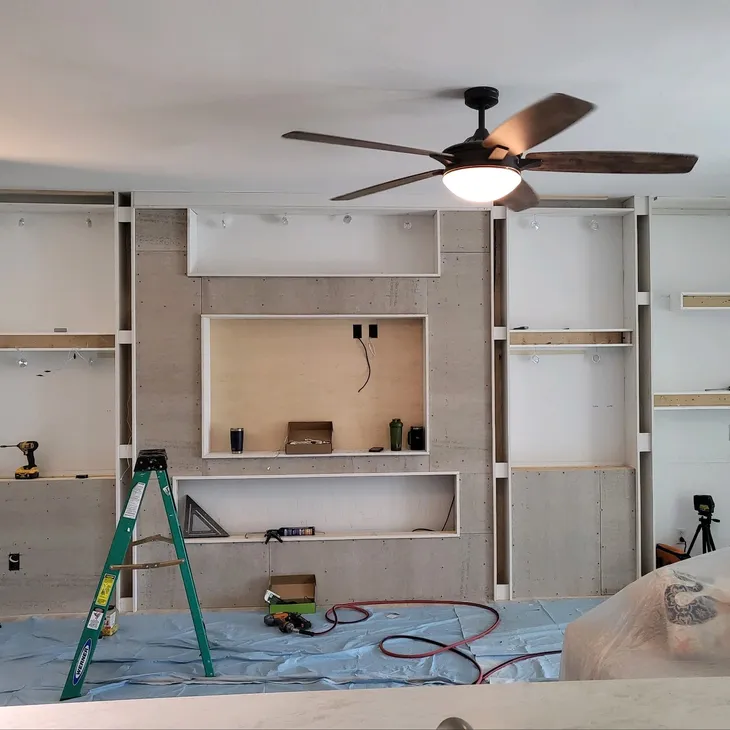 We take our time on your project and ensure that everything is done to perfection. Understanding the need to keep your space clean is also very important to us.

We prep each job to ensure a clean workspace in your beautiful home.
Step 3 - Enjoy Your Space
We are not done till we see a smile on your face.

We strive to ensure every part of your vision has been met and exceeded. Great Walls of Fire does not disappoint!
Upgrade your home with a feature wall!
Experience the perfect combination of style and functionality with our built-in entertainment stands. Enhance your living room space, optimize organization, and showcase your audiovisual equipment in a customized and elegant manner.

With our built-in entertainment stands, you can enjoy a clutter-free, visually appealing living room while indulging in your favorite entertainment activities. Upgrade your space today and create a functional and stylish centerpiece that enhances your overall home experience.
Contact us or visit our showroom to explore our collection and discuss how we can bring your vision to life.